Principles in Professional Consulting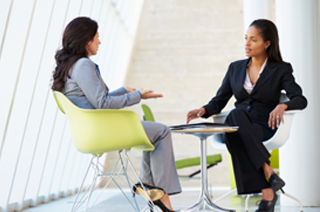 Certificate-Series Details


4 to 5 hours


3 courses


Personalized Learning


$155 (US funds) to earn Certificate, unless otherwise arranged
The Necessary Foundations for Any Internal or External Consultant
A consultant is anyone in a role to support or guide a person, team or organization to change, but who has no direct authority to make that change happen.  Thus, you are a consultant if you are a trainer, facilitator, coach or advisor.  This self-paced Series gives you the practical knowledge and resources to understand the field of professional consulting, your role as an internal or external consultant, and what methods to use in your consulting and when.  It explains how you can always work in a highly professional, safe and ethical manner, especially in highly diverse organizations undergoing tremendous change.
Learning Outcomes
Determine what a professional consultant is and does
Identify methods that you, as a professional consultant, can use and when
Implement systematic methods and best practices during and at closure of consulting projects
Establish positive, trusting relationships with internal and external clients
Determine the key person to work with–who the real "client" is
Identify how to work in a highly ethical and low-risk manner
Expand your toolbox of effective approaches to problem solving
More specific learning objectives are itemized in each of the courses in this Series.
Tools & Resources
Three Training Videos
Pre and Post Assessments
Learning Journal
Sources for Additional Learning (recommended interactive exercise(s), book(s), discussion group and questions for reflection about the topic)
Access to CDI's Discussion and Networking Group
 Downloadable Resources
From "Roles, Goals and Reasons in Consulting" Course
Suggested Primary Goals and Working Assumptions for Consultants
Types of Clients in Consulting Projects
Organic Approach to Consulting
Internal and External Consulting
Comparison of Internal and External Consultants
From "Primary Methods—and Myths—in Consulting" Course
How to Know When to Facilitate, Train or Coach
Basic Guidelines for Effective Meeting Management
Basic Guidelines for Effective Questioning
How to Design Groups for Successful Facilitation
How to Share Useful Advice
From "Standards, Principles and Risks in Consulting" Course
How to Develop a Code of Ethics
Principles for Effective Consulting
Principles for Ethical Consulting
To Earn a Certificate in "Principles in Professional Consulting"

Complete 3 courses in this order:

Roles, Goals and Reasons in Consulting
Primary Methods—and Myths—in Consulting
Standards, Principles and Risks in Consulting


 Demonstrate Learning
Correctly answer at least 80% of post-assessment questions after each course
Email Learning journal to faculty after each course
Pay the Series' $155 fee, unless otherwise arranged


 Earn a Certificate
Receive a Certificate in "Principles in Professional Consulting"  from CDI
How it Works: To Enroll & Get Started


Create your account. Go to CDI's learning site. Read the brief "Welcome" section and click on "Create new account".

Select a course or series. Click on CDI's Catalog of Courses and Certificate-Series, and select the desired course or series.

Enroll. Click on "Enroll me" in the course or series. Use Paypal for major credit cards, or enter an enrollment key if you have one.

Log-in & Learning Instructions

Log in. If you are not already logged in, then log into CDI's learning site, using your username and password.
Start your course. Click on your course in the upper right. (For a series, follow the specified order of courses.) In the course, follow "Start Here".

Proceed at your own pace. Interact with others in the discussion group. For support, see CDI Help Center. Email us if you finished a Certificate.

Got a question? Want to talk to us?
Contact CDI at info@ConsultantsDevelopmentInstitute.org or its sponsoring organization, Authenticity Consulting, LLC, at (763) 971-8890.